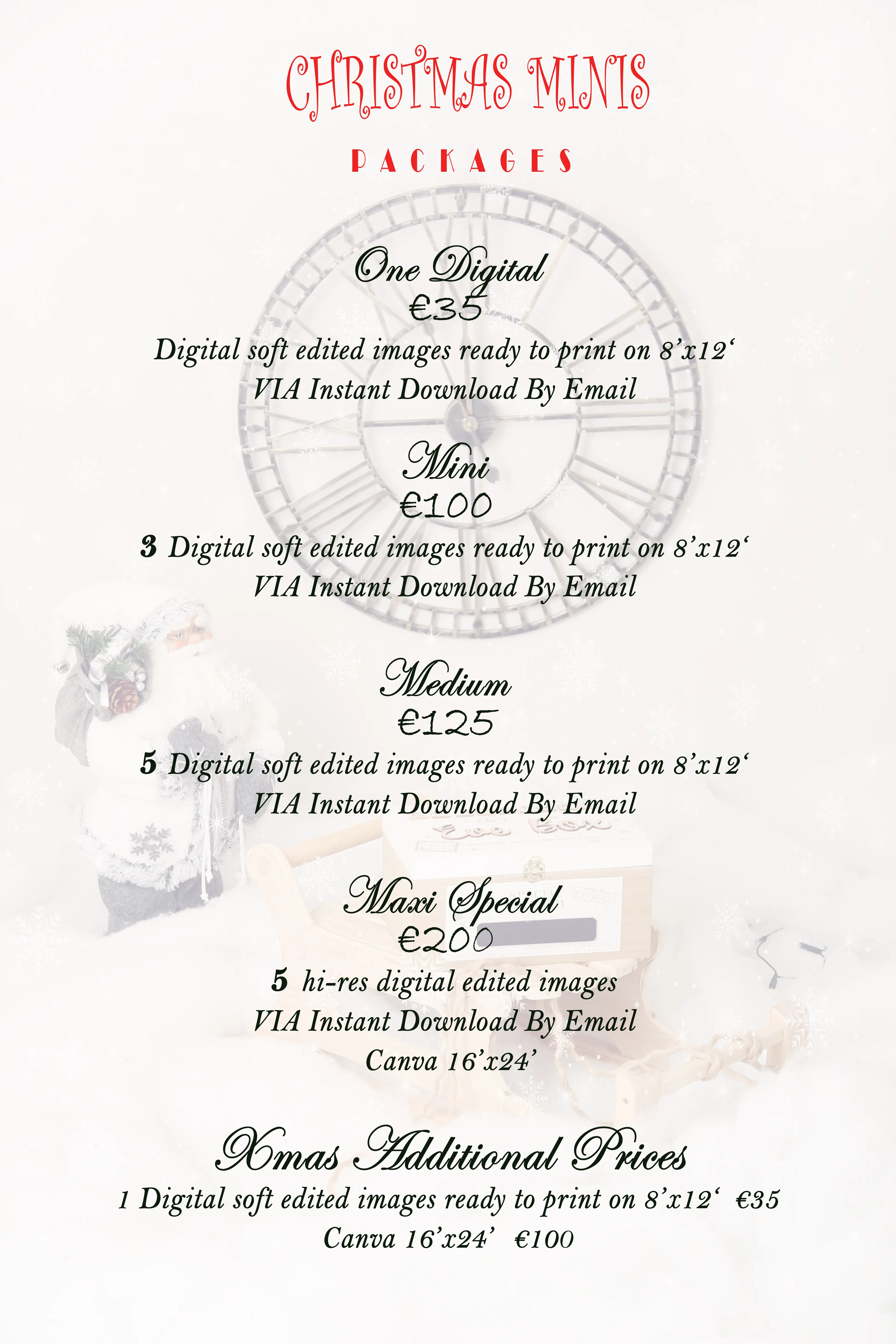 At Dynasty Photography are happy to announce, this year X-mass minis photo shoots, with two setups, will take up to 30 min photo shoot in our studio.(based in Limerick.) Our scenes are prepared for babies who are able to sit on their own (from around 8 month) and kids, teenagers. We can do one family portrait.
Dress Code:
Christmas outfit: hat, scarf, boots, coat, cardigan, dress, casual trousers for boy. It would be great if parents dress sibling in similar colors.
Best colors are:
Red, white, brown, navy, cream, gray. Please make sure to be on time! We leave no gap between photo shoot.
The €25 non refundable deposit required. Formally books your date&time, will not be secured without it. The balance of X-mas session is due on the day of your photo shoot. Please look here for more detailed explanation.
DATES FOR X-MAS MINIS (for babies who are able to sit on their own, kids and family)
Choosing your day, please first
19.11.2022 25.11.2022 02.12.2022
20.11.2022 26.11.2022 03.12.2022
21.11.2022 27.11.2022 04.12.2022
DATES FOR BABIES (from 10days -8 month old)
23.11.2022
30.11.2022
10.12.2022
11.12.2022